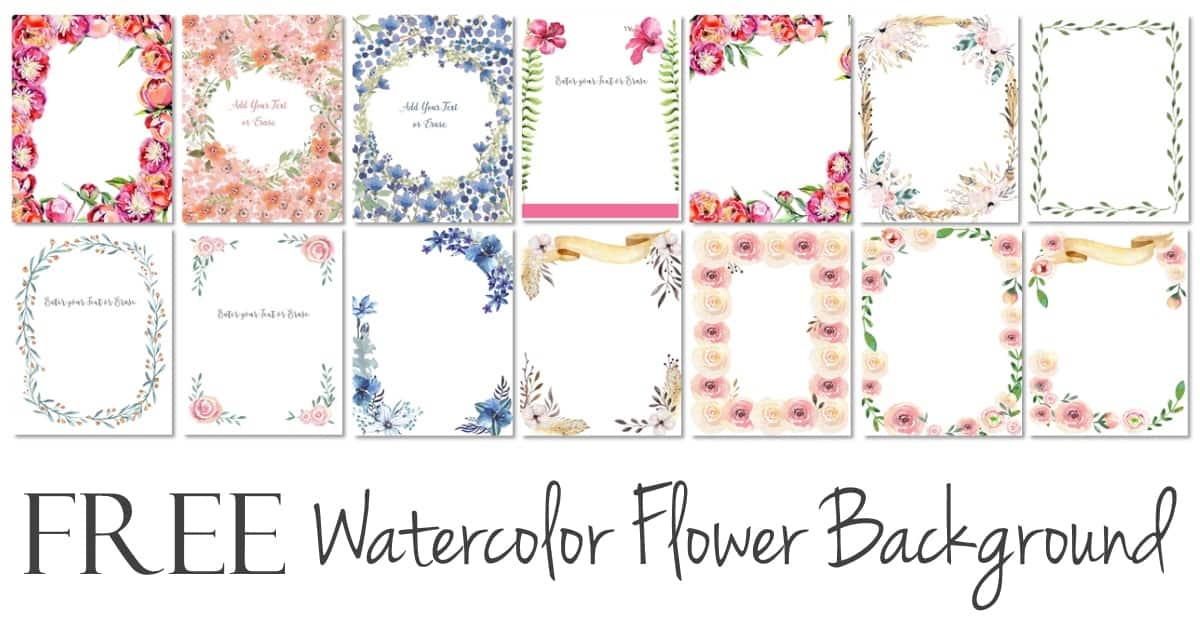 If you need a pretty floral background, then these watercolor floral background images are just for you! Select a free watercolor flower border from the options below and download or print. You can add text or images before you print. You can also change the color of the text.
Watercolor Flower Border
These watercolor floral backgrounds have copy space for text, mother's day background, or a card, with an elegant floral border.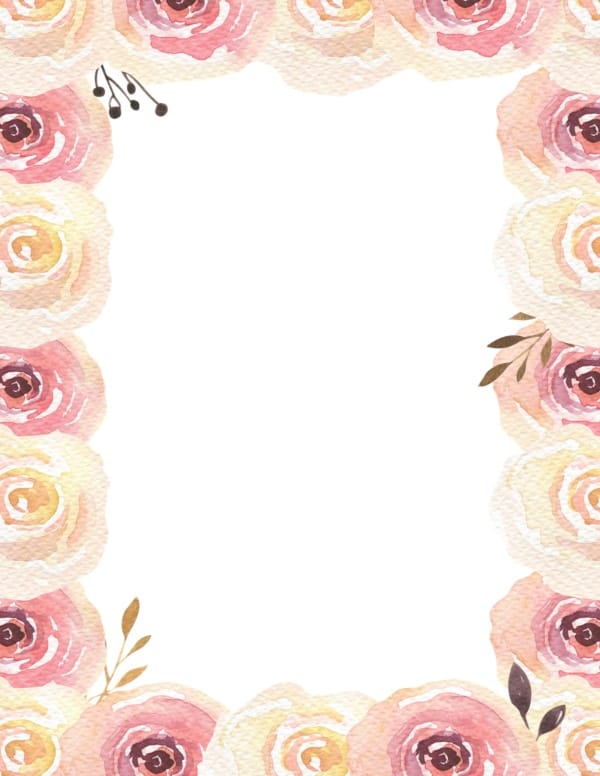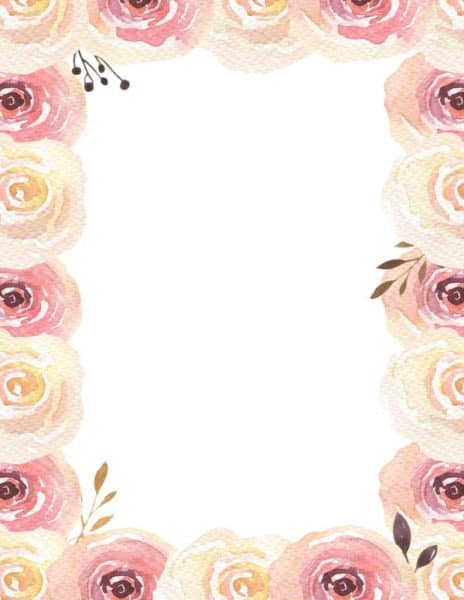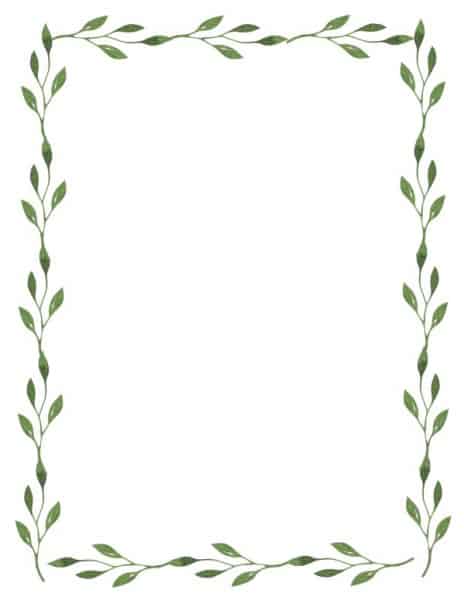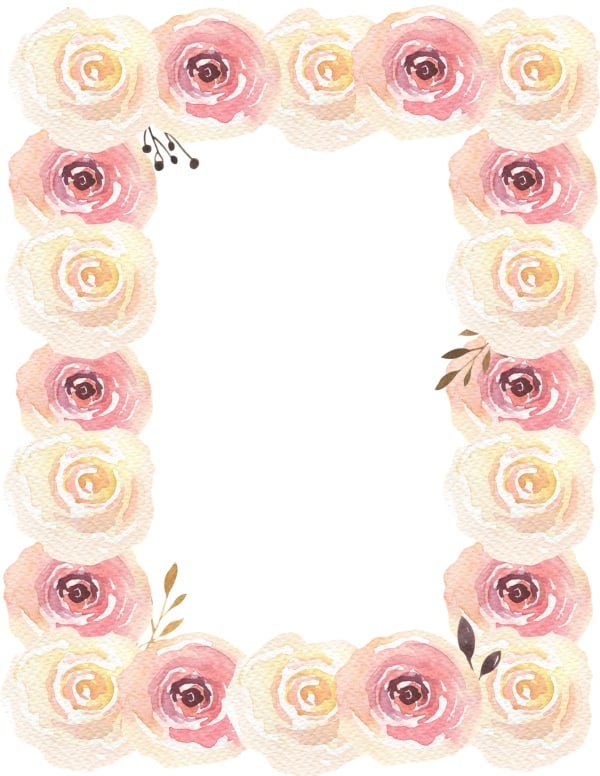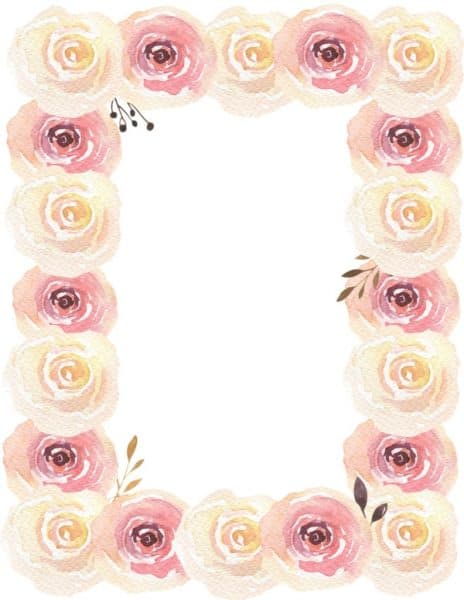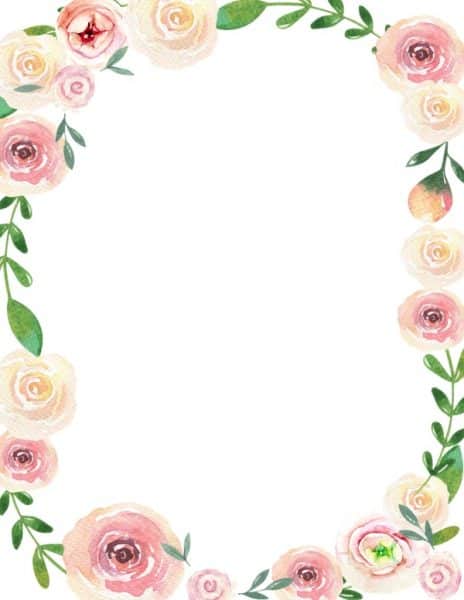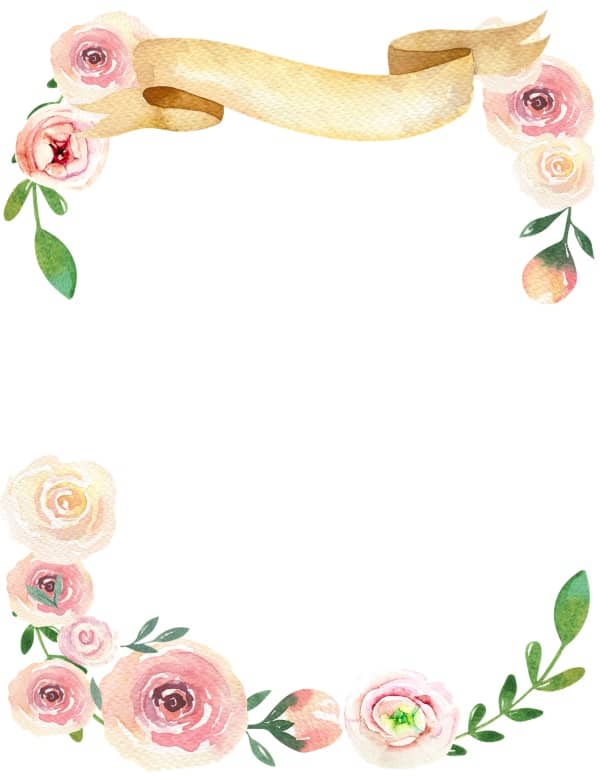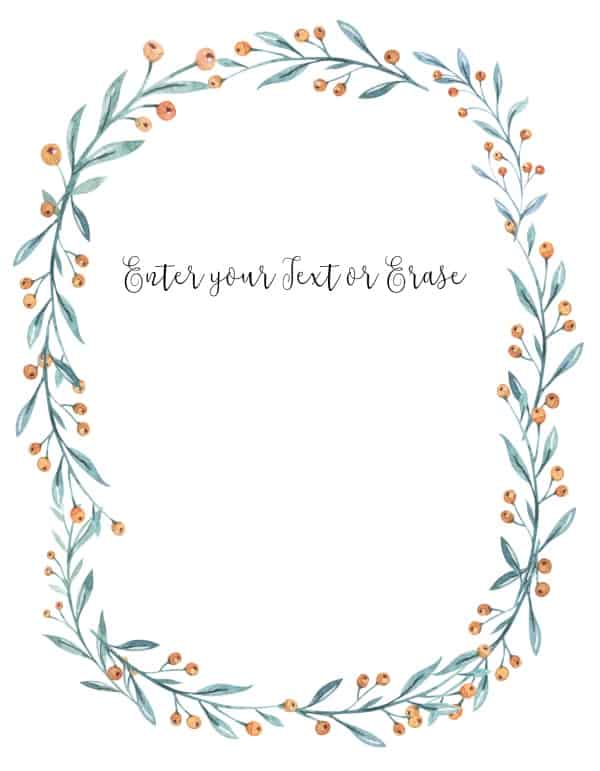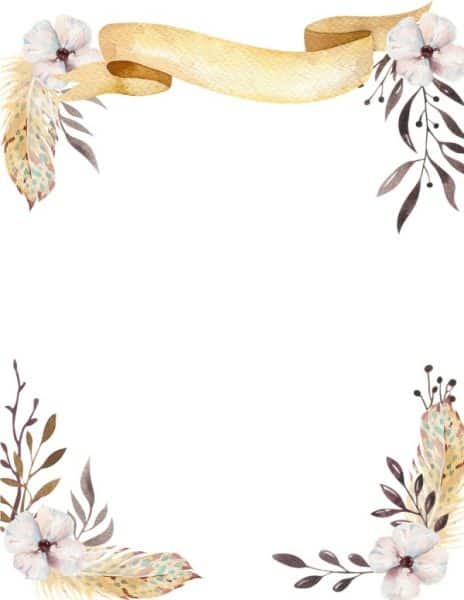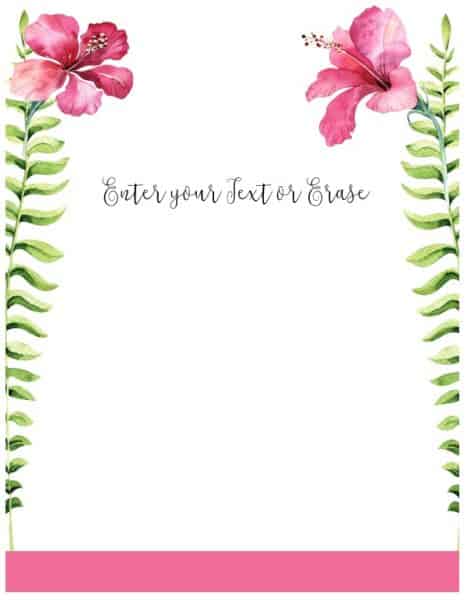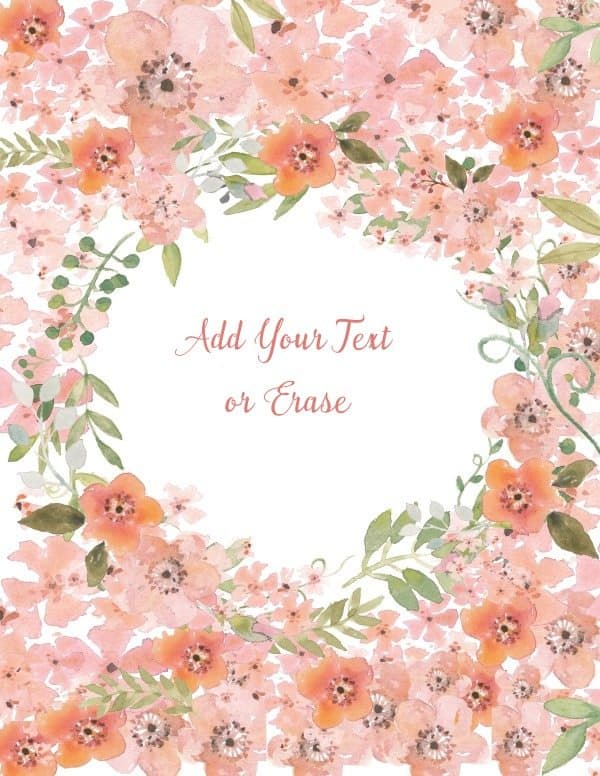 Watercolor Flower Background
Each watercolor floral background on this page is made with flowers that were hand-painted with watercolor. The resolution is very high to ensure that the print quality is good. Therefore, the files are quite heavy and can be downloaded in PDF format only. You can customize the backgrounds before you download them with the free online page border maker. To add text, click on the A icon.
How to Create Watercolor Wallpaper
You can use these pretty backgrounds to create watercolor wallpaper. To use them in landscape format, turn them around after you download them. If you are adding text, rotate the text before you download it.
How to Add Text
You can add text to your watercolor flower border by clicking on the "A". Drag the text to the desired location. You can change the color of the text to match the flowers on the border. If you want to delete the dummy text, then click on the x.
Terms of Use
These watercolor borders are for personal use only. If you use them on a website, you are required to link back to this page.