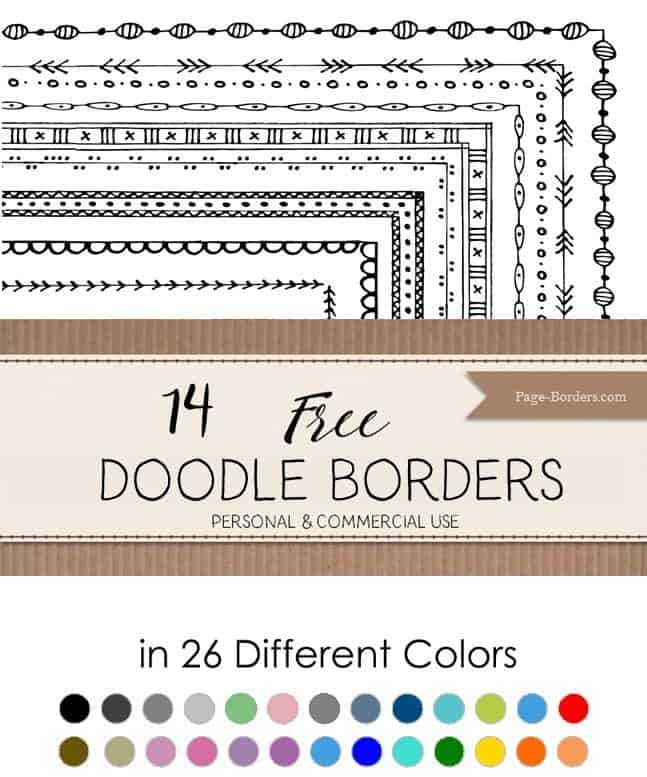 Below you will find a set of hand-drawn doodle borders that are great for invitations, greeting cards, web design, wrapping paper, quotes, and posters.
Each of these hand-drawn border doodle images can be printed in 26 different colors. Choose the doodle border design that you want to use. Select the color that you want and download the border (png or PDF format).
Hand Drawn Borders
How to Change the Color of the Border Doodle?
Select the border template that you want to use.
Click on "print or add text/images" to open the free online border maker.
Click on the border.
Scroll down until you see "select color" and select the color that you want to use.
Click on download (the cloud icon) to download png border or "save as PDF" to download as a PDF file.