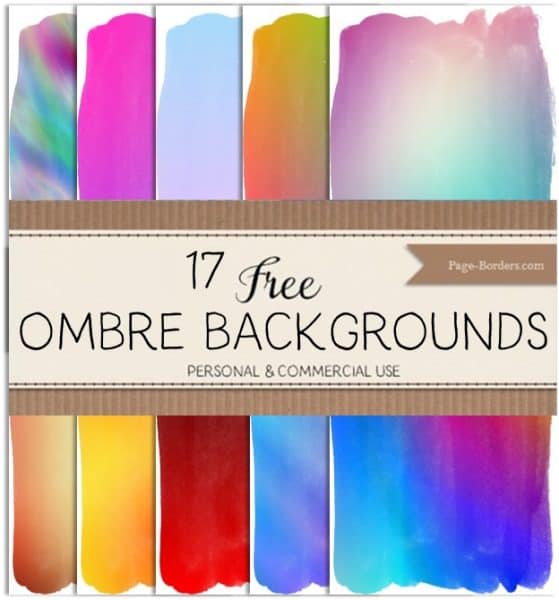 Decorative watercolor background with an ombre effect. These backgrounds are perfect for designing greeting cards, wedding invitations, posters, banners, etc.
Pink Ombre Background
Green
Red
Most of the backgrounds have a watercolor texture with gradients. The paint is either in various shades of one color or gradients of a few different colors blended together.
What can these backgrounds be used for?
You can add text and/or images online before you download our page borders.
Motivational posters – use as a background for motivational quotes. Click on the "A" to add the motivational quote. Drag to the right to make the font larger.
Draw a doodle or stick a picture on them to create a wall hanging.
Create computer wallpaper.
Use them to create a greeting card or stationery.
Print a few on a page to create labels. You can type the text before you download and then use your printer settings to print a few 6 or 12 copies on a page so that each label will be a small full background.
Print a few on a page and write a message on them to create small gift cards.
Print on a large sheet of paper to create gift wrap / wrapping paper.
Note: Content can be used for personal or commercial use but you cannot place them on any website without linking back to this website.