Free printable mandalas in 53 designs that can be downloaded or printed in any color you want. Mandalas are perfect for invitations, greeting cards, web design, wrapping paper, quotes, and posters.
.
How to Make a Mandala
Click here to open the mandala maker
Scroll down to select the mandala that you would like to use.
Click on the mandala and then click on "select color". Choose the color that you would like your mandala to be and then click on select.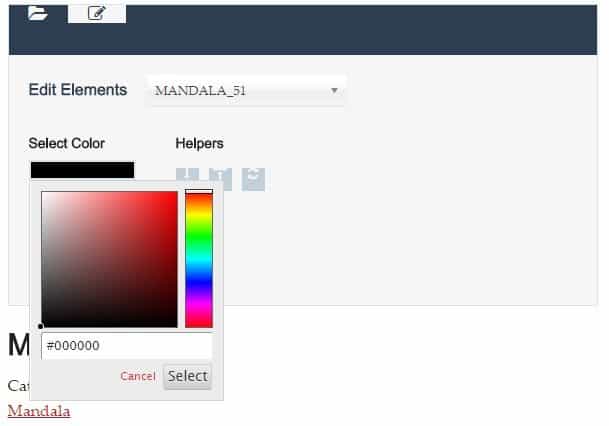 Download your mandala as an image (png) or a PDF document.
You can use the mandalas for many purposes, such as to create coloring pages, wallpaper, art or even a logo.
How to Make Free Mandala Coloring Pages
Click above to open the mandala maker.
Find a design that is suitable to create a coloring page.
Click on it.
Download or print.