Select the chevron border that you want to print and click on "print or add text/images". If you do not find the color that you are looking for then you can use our page border maker to make a different color border. You can use any color that you want. Click here to open create a border in 18 set colors or click here to create a border in any color that you want.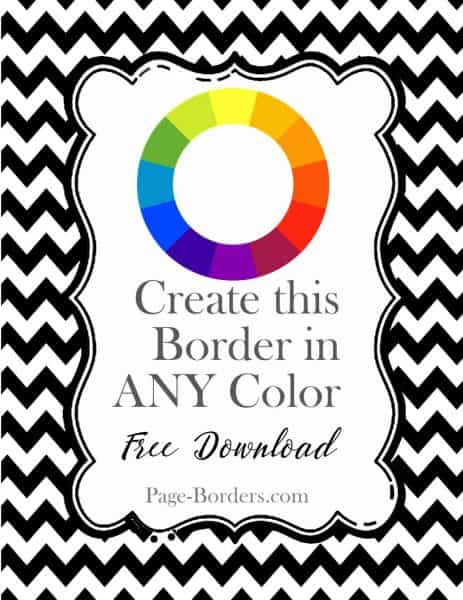 How to Change the Color of the Border
Select the template that you want to use in order to open the page border app.
Click on the background.
Click on the color box under "select color".
Select the color that you want to use.
Can these chevron border templates be used for commercial use?
You are free to use the chevron backgrounds for personal, educational or commercial use but you cannot use them on any internet site without linking back to this site. You are free to create worksheets, printables or other handouts but if you place them on an internet site then we require you to link back to this page. No attribution is required for hard copies that are distributed or sold offline.