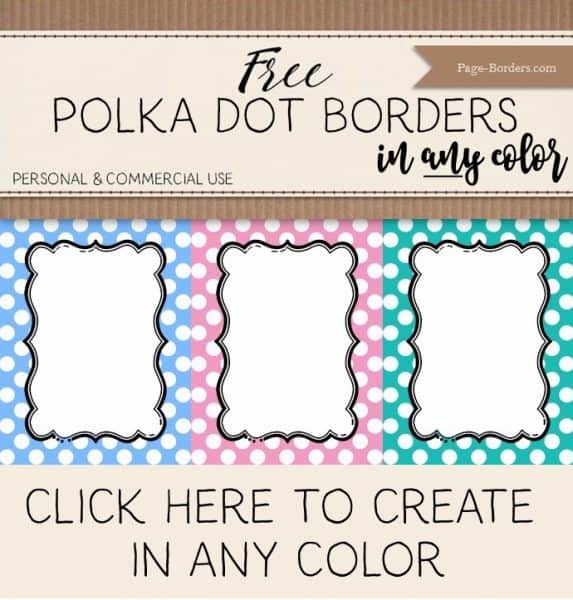 Select the polka dot border that you want to print and click on "print or add text/images". You can either use one of the readymade page borders below or you can select any color you want by clicking here.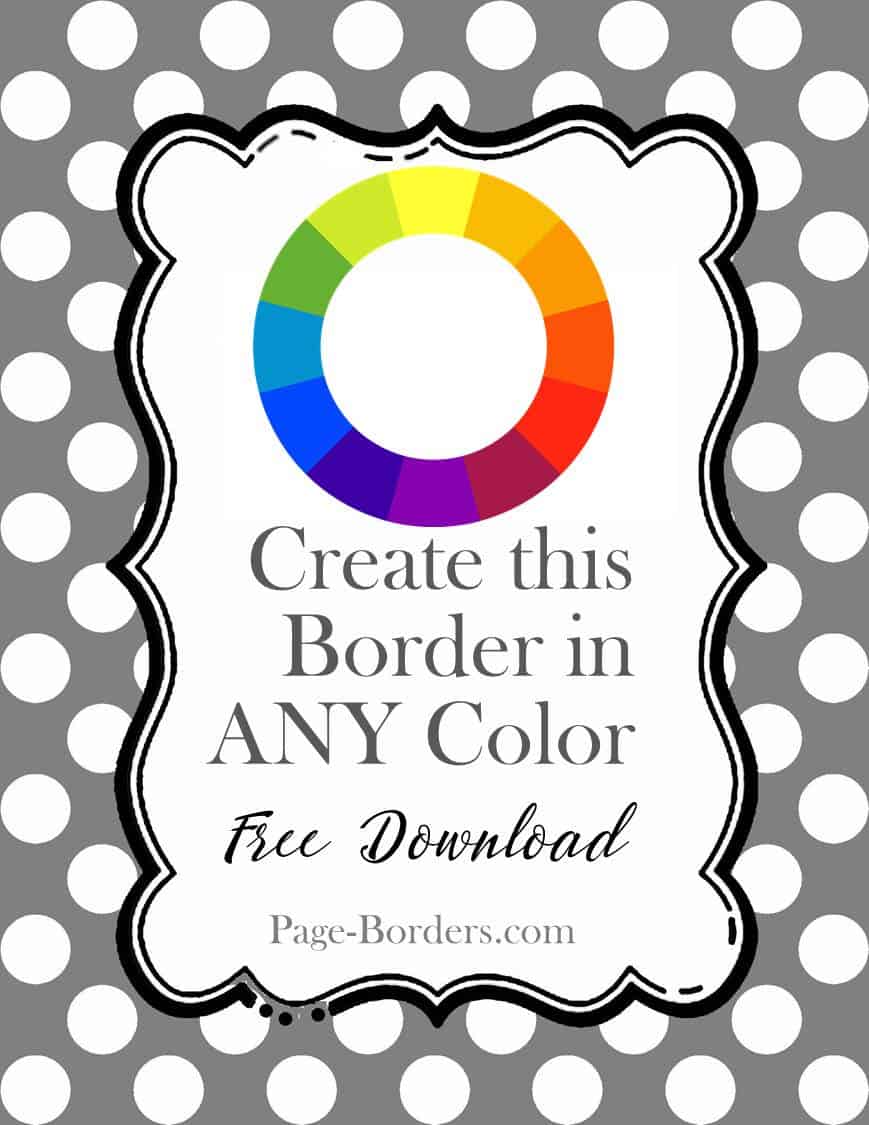 Below you will find a decorative frame with polka dots in many different colors. There is a vector illustrated frame to add your text. Use this for designing greeting cards, wedding invitations, posters, banners, etc.
How to Change the Color
If you don't find the color that you are looking for on this page then you can change it to any color you want. Click here to open the page maker app.
Click on the border and you will see an option to "select color". It is a small black box under the border. Select the color that you want to use. Click on select.
You can either select any color you want or enter a Hexcode for the desired color.
Once you are happy with the color that you have chosen you can download the border.
Can these polka dot border templates be used for commercial use?
You are free to use the polka backgrounds for personal, educational or commercial use. You can be use then in worksheets, printables or other handouts but if they are placed on an internet site then we require you to link back to this page. No attribution is required for hard copies that are distributed or sold.