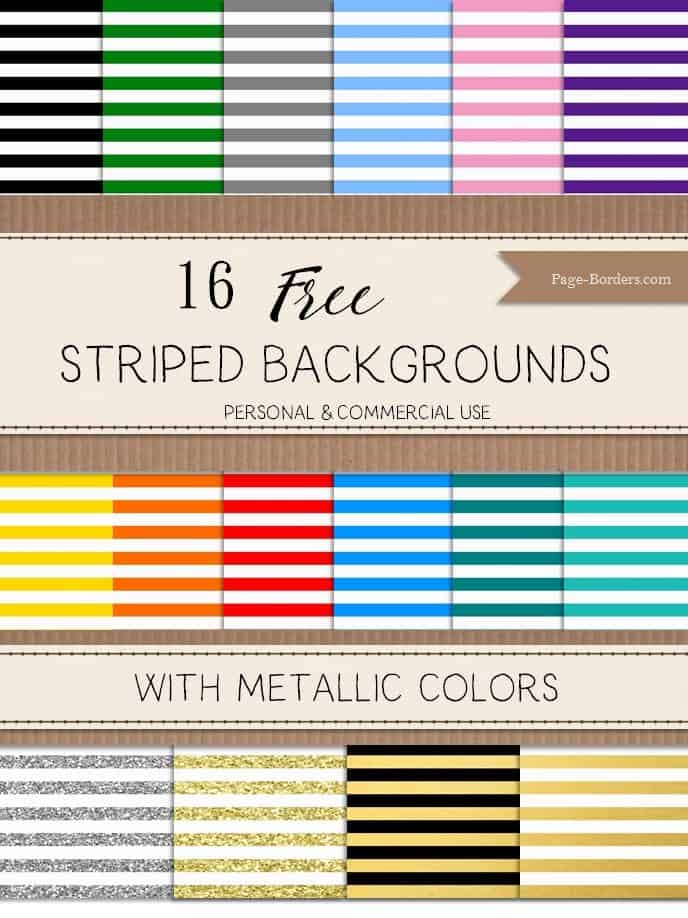 Free printable striped background in 15 different colors. Each background can be downloaded free as a high res file. You can use these for personal or commercial use but you cannot use them as-is without linking back to this site.
Blue Striped Background
How to Create a Stripes Background in Any Color
With our free online page background maker, you can create a stripes background in any color. Click on the stripe background below to open the color changer. Under the box titled "change color" you will find a black rectangle. Click on it and select the color that you want. Click on "select". Your background is ready to be downloaded.